2020 was the first year after the IUK project.
To ensure the DAHX product also offered tangible benefits to specifiers and installers, DEXT contacted contractors across the industry who deal with the design and implementation of air handling systems for restaurants.
We asked them for a 'wish list' of features in terms of ease of install and serviceability. The key priority feedback was: system size and weight, cleanability, and accessibility.
One major requirement (and one that fin and tube, and tube heat exchangers presented as a restrictive barrier) was a heat exchanger design that doesn't inhibit air pressure. Minimal air pressure drop is crucial for obtaining low specific fan power requirements on site and limits the level of fouling from grease and such contaminants.
Thankfully, the DexThermic system was designed from day one to achieve this; early tests including banks of tubes proved too restrictive to the air flow and had already resulted in the design move to the Fin Panel array.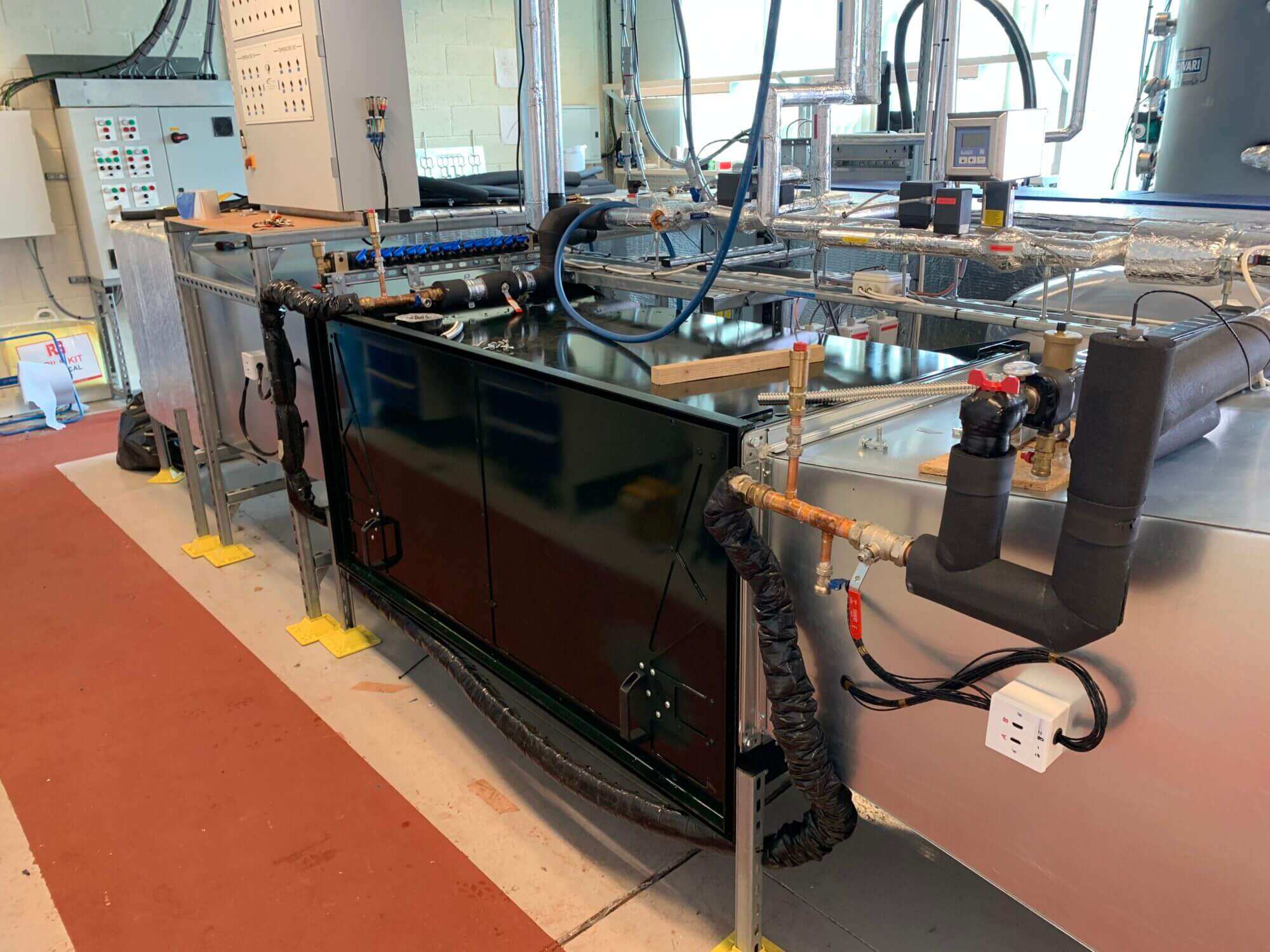 The year ended with a cost-efficient design that had the potential to be mass produced and easily adapted to different site requirements.
Milestones
SolidWorks design proven, and manufacture of fully automated production setup.
Full scale product tested and mapped at EWT facility.
DexThermic product ready for real site trials.