2019 – the final year of the UKRI project – resulted in the third scale prototype of the DAHX.
The design allowed for testing of two final Fin Panel designs configured in an array. The design was aimed to be easy to configure for testing, and simple to manufacture.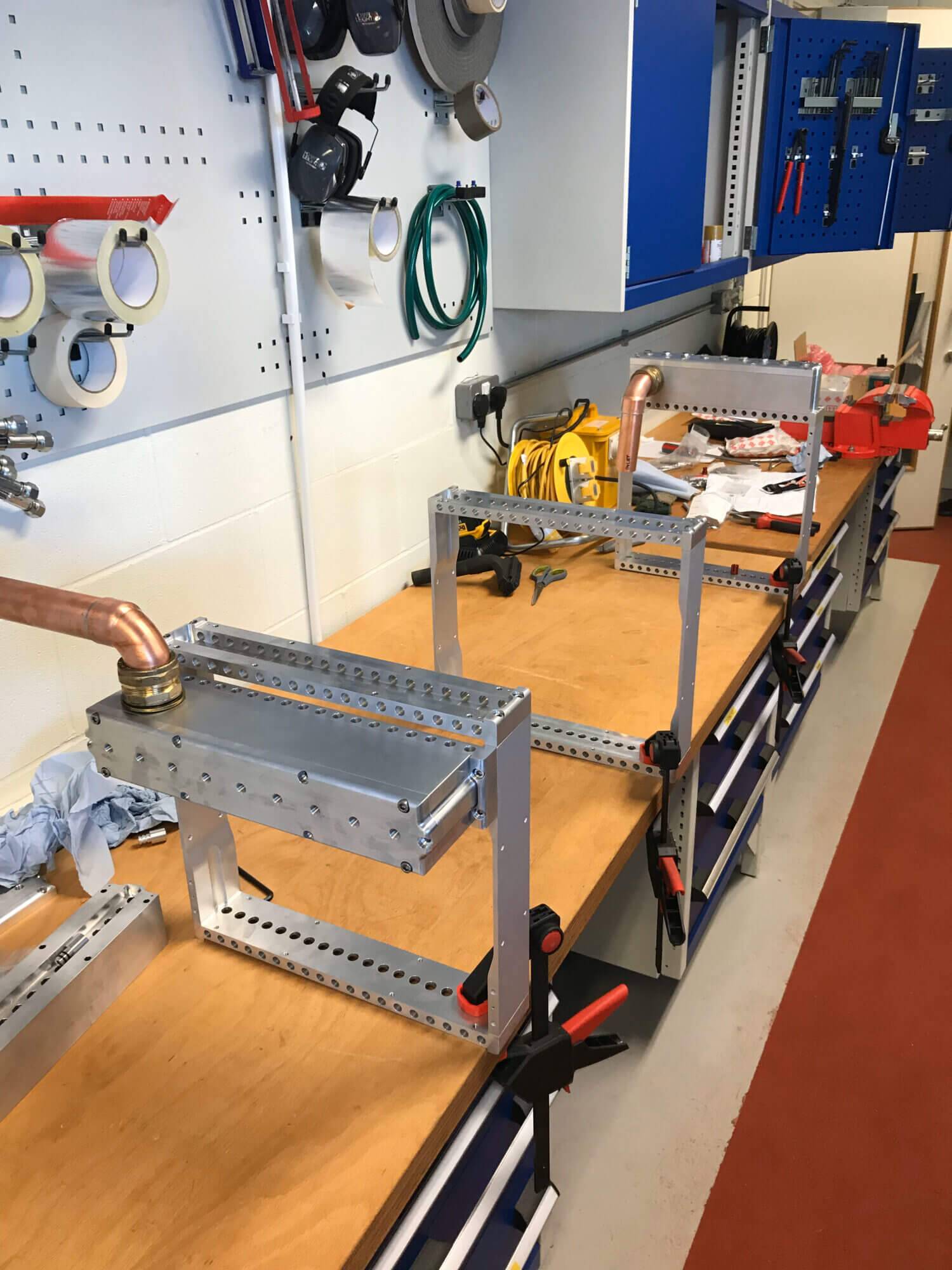 The tests resulted in a fully validated optimal design, and it was proved to be scalable.
See the video below for an overview of the entire UKRI project.
Milestones
Final tests proved product scalability.
Overall heat transfer coefficients comparable to standard fin-tube heat exchangers.
Third prototype design and production served as a pathfinder for a full sized version.
2020 plan to scale up prototype and develop a full size version suited to Nando's site requirements.