A BBC media splash, including Neil's TV debut, prompted a tidal wave of enquiries from organisations keen to find out more about the DexThermic.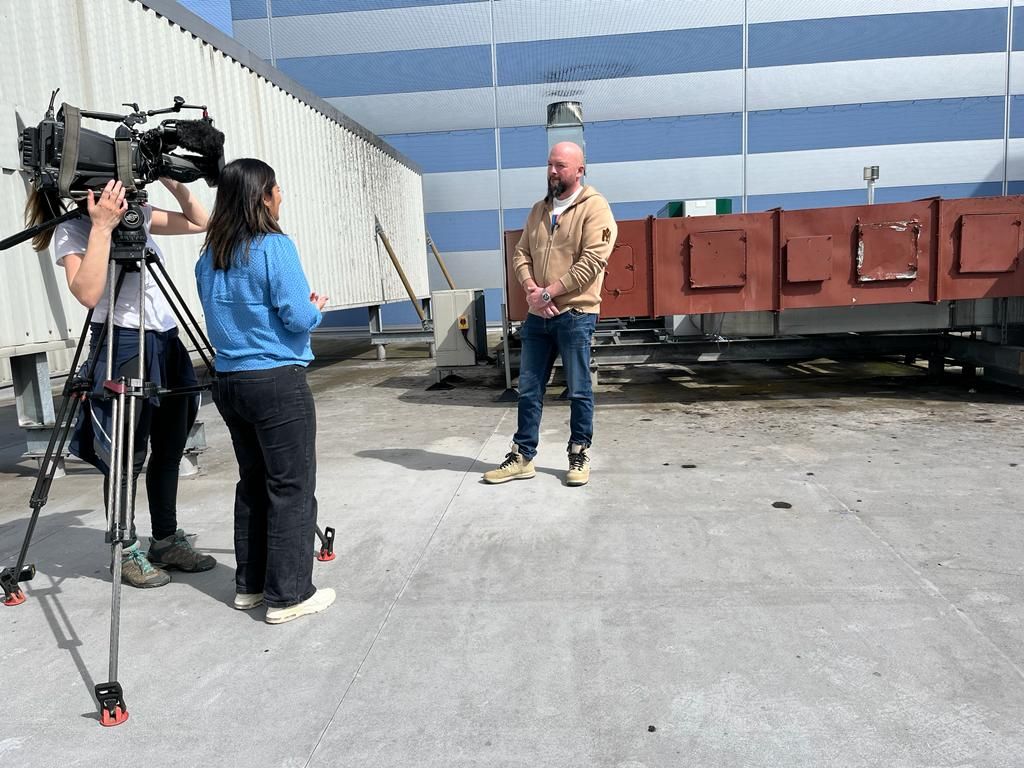 A BBC business article on Heat Recovery Systems, featuring a quote from Neil, prompted a significant surge in enquiries from potential Dext customers.
"I think the more choice the customer has, the better," says Dext's commercial director Neil Bracewell. "It's going to be a huge market, and heat recovery systems will become the norm. I'm amazed they aren't already. It seems such an obvious solution for an industry that produces so much heat."
Amidst all the energy crisis news, this article caught the attention of Samantha Nanda and the BBC's North West Tonight TV news team who invited Neil on air to tell Dext's sustainability story to the region.
Neil was interviewed on the roof of Nando's in Parrs Wood, explaining how DexThermic works and why it's such a win-win for green-minded companies like Nando's.
Presenter Sam Nanda put the energy savings into context: "The amount of heat produced by the average Nando's kitchen in a year is enough to heat 30 homes for a year." She also spoke to Nando's Head of Sustainability Sam McCarthy who said: "We would love to roll it out across all our restaurants. Nando's has set a Net Zero target by 2030, so sustainability is really important to us."
Following the North West Tonight segment, Sam was impressed enough by Dext to write a dedicated article showcasing more of the DexThermic's benefits.