Neil met Michael Larner through a mutual connection while looking for a 'plumbing genius'.
Michael had been highly recommended, and Neil spoke to him about the PPHE splashback idea, which piqued his interest enough to come and work with DEXT.
Michael was enthused by the potential for reducing energy use, and accepted Neil's offer to become foreman on DEXT jobs.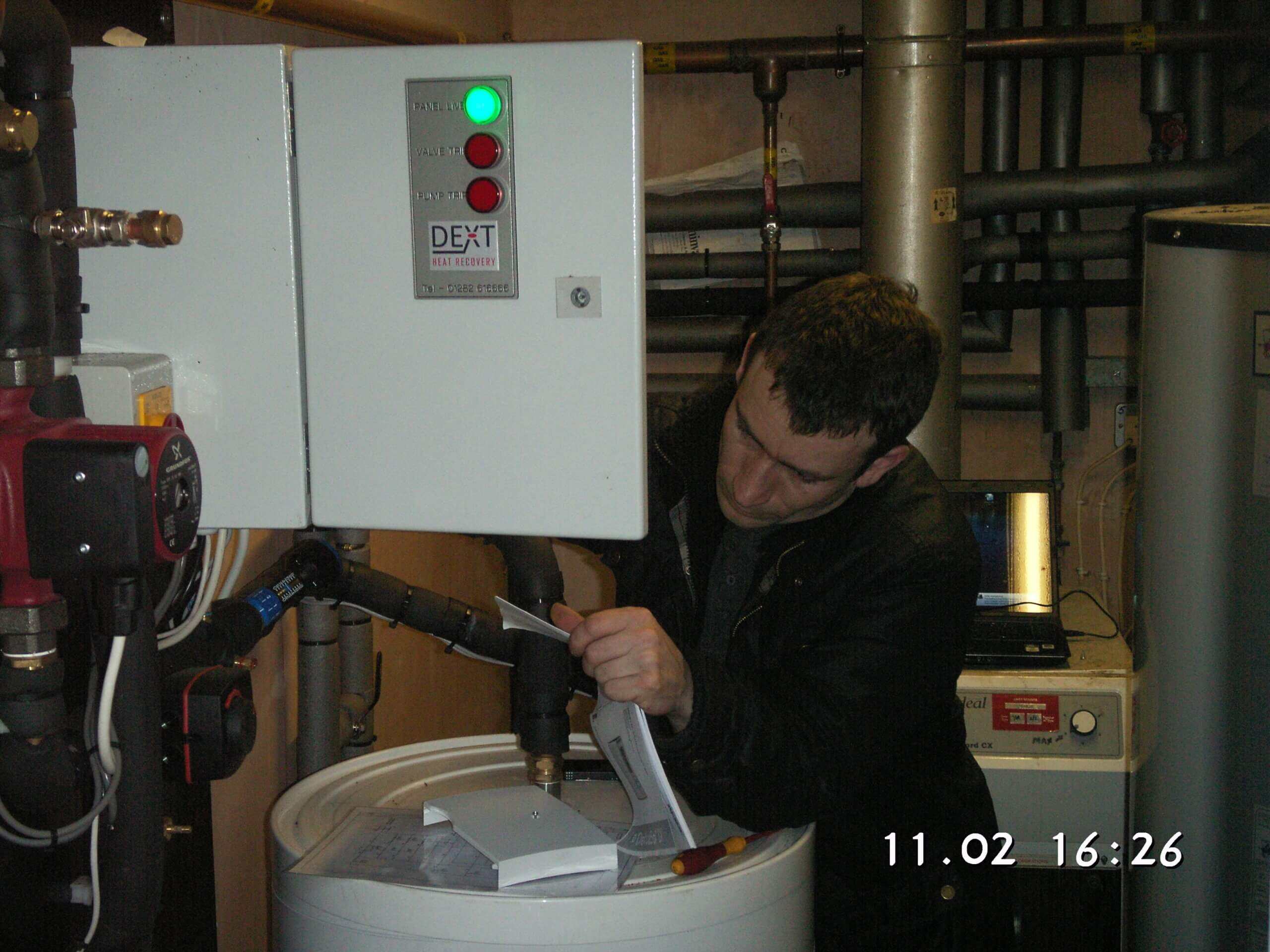 Working together to complete projects after the recession, Michael volunteered to come into the office and take up the workload from managers who had left, and so followed a mutual teaching partnership: Neil showed Michael the ropes of running the business, and Michael helped Neil better understand the technical art of moving water around; spending much of their time repairing and improving the malfunctioning heating systems of other suppliers.